Brilliant visuals with a heart for the arts.
The goal at Invisible Harness is not just to make great videos; it's to support the individuals and organizations we work with and to have a positive effect on our community. We want Invisible Harness to be seen as a friend, a partner, a support.
So we give back. And we do so by supporting and spreading the arts.
A portion of all of Invisible Harness's profits go toward sponsoring children from under-privileged households to attend performing arts programs. The arts can have a tremendously positive effect on a child's confidence level, their critical thinking skills, and their ability to collaborate. We want all children to be able to experience the positive effects of the arts as we each did.
"…a huge benefit to performing arts organizations…"
Patrick Spike
PATA, Arts People, Bag and Baggage Prod.
"The quality of Invisible Harness' work is astounding…"
Tiffany Vergara
Finance Director, Caldera Arts
"
Incredible!  Beautiful work.  …I love it. Invisible Harness' technique and artistry are quite extraordinary.
"
Geoff Elliott
Co-Founder, A Noise Within Theatre
Who is Invisible Harness?
The work that Invisible Harness produces wouldn't be possible without the talents and contributions of many. Here are some of the people who give life to Invisible Harness:
Tim
When not at his edit bay, Tim can be found marveling at the way the sunlight glistens through his green tea. His love for lighting, art, and the moving picture make it clear that he is in the right field. For over a decade after receiving his BA in video production, he worked solely or as part of a team for a long list of clients including Dove, LA Fitness, Los Angeles Arch Diocese, The American Music Awards, and The Academy of Motion Picture Arts & Sciences (The Oscars). He later found his niche in video production for the performing arts. He enjoys traveling, experiencing other cultures, live theatre, creating music, and attending spanish conversation groups (he's bilingual).
Patrick
Patrick has loads of experience as a writer, as a guitarist, and as being a great person in general. He has helped with multiple startups before joining the Harness team; worked for years with autistic children, helping them to grow into happy, mentally healthy individuals; and is an amazing dad/brother/husband. He's just a great guy and an awesome person to talk with in a company Facebook chat session. Say hi and invite him to your next BBQ …you might make a new friend.
Ben
You'll have to ask Ben what that camera button does. Born in London, England, Ben has been playing music and making films since he was in his early teens. He has produced videos for an impressive list of clients including Twitter, The LA Lakers, the Magic Johnson Foundation, and the San Francisco Ballet. He has spent more time travelling overseas than most of us have spent travelling outside our neighborhood …and he recently became a dad! Check out his band at
www.thecloudsbelow.com
.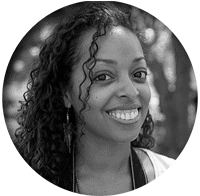 Tiffany
Tiffany's brain barely fits in her head. She holds a B.S. in Accounting and an M.A. in Social Entrepreneurship and Change. She keeps our numbers straight and stops us from blowing all our money on unnecessary video gadgets. She loves to learn, bake, dance (she's really good at it!), and travel and can usually be found singing at her desk (she's really good at that too!).
Malcolm
Malcolm has such great ears, it's rumored that he can hear an earthquake 10 minutes before it happens. Born in Russington, England, Malcolm has been playing in and recording bands since his teens.  Over the years, he has engineered for such artists as Patti Labelle, Bone Thugs N Harmony, and famed producer T Bone Burnette.  He was also the head sound engineer at the legendary rock club The Troubador where he mixed just about every notable rock band you can think of. He himself is the singer for the band
The Clouds Below
(Ben is their drummer).
He also has a respectable camera/film background, having been in the trenches in the video world for years.  Even with his illustrious resume, Malcolm manages to be a super cool, humble person.